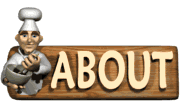 About Our Products
Market Square Food Company manufactures Better For You cookies and animal crackers. We are dedicated to making wholesome, affordable, quality snacks, which we manufacture under our Happy Snacks® brand. Many years ago, we recognized that consumers were increasingly looking for a healthier alternative to traditional high calorie, high fat, high sodium cookies and candy. Importantly, our products are Nut and Dairy Free, and are made with Wholesome Wheat Flour and contain No Artificial Flavors, No Preservatives, No Trans Fats, No Cholesterol. Importantly, our items have 40%-100% LESS Sugar and 240%-440% LESS Sodium than other brands of animal crackers.
About Us
Market Square Food Company was founded in 1981 on the idea that better for you snacks can be made without compromising great taste. For more than 3 decades, our singular mission has been to make the highest quality food products in unique and creative package designs.
In the company's early days and over the course of its history, Market Square purveyed numerous types of specialty cookies, snack mixes, popcorn and candy in its original, wonderfully designed tins and packages.
But one day in the summer of 1992, a chance occurrence, followed by inspiration, changed the course of its future. A set of train tracks, which ran parallel to its cookie company in Highland Park, Illinois, had a special payload that particular July afternoon. The train was transporting circus animals to historic Circus World in Baraboo, Wisconsin, the founding place of Ringling Brothers Circus.
It was hot that day, and the conductor stopped to take a half hour break to give the animals a chance to cool off and have some water. Hearing some commotion outside his office, our founder peered out his window and…lo and behold…there were tigers, bears, giraffes and elephants right outside in plain sight. Given that he was a professional photographer who had earned his Masters in Fine Arts earlier in his career, he immediately seized upon the opportunity to capture the spectacle on his camera.
After some time the circus trains continued on their journey to Baraboo, but had left an impression on our founder. He developed his film and upon gazing at his incredible images, thought to himself that the circus wagons he had seen would make beautiful package designs. He then used these as his inspiration to create our company's first blue and red circus wagon packages. A few years later, he ruminated on his encounter with the circus animals and wagons along the train tracks. He decided to take a trip up to Baraboo Wisconsin with his family to research classic circus wagons at the museum. Upon his return he then expanded his line of animal crackers to include Vending Wagons and other nostalgic designs that our customers have come to know and love.
Our proprietary recipes have been formulated and painstakingly developed through the years and are consistently followed to this day. Today, Market Square Food Company continues to build on its mission of providing the highest quality food products in unique and creative package designs.